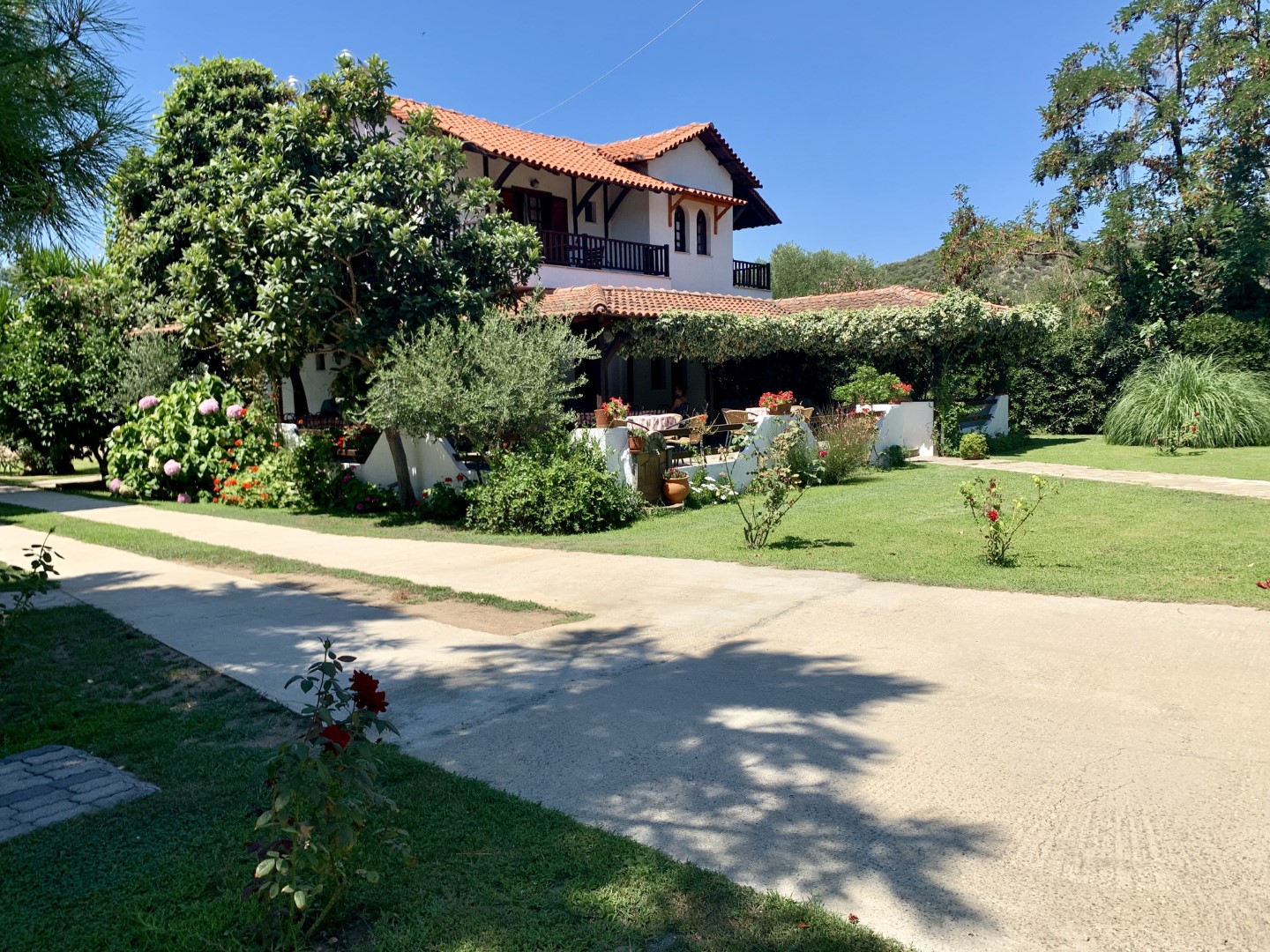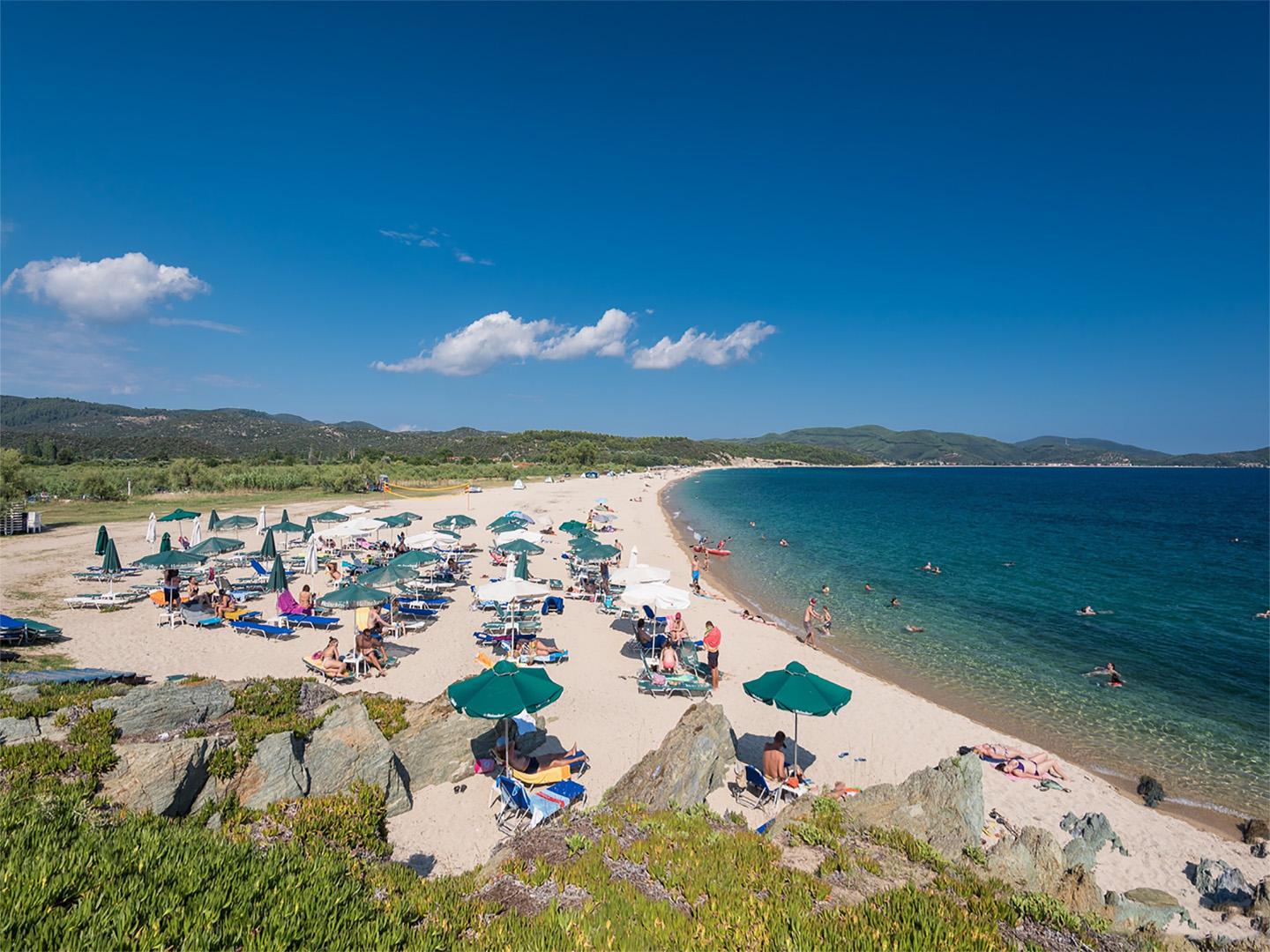 In Tristinika, a quiet and fullgreen region of Sithonia, Halkidiki and in an extent of three acres with lawn, flowers, trees and comfortable parking in the backyard, you will find "VILLA SITHONIA".
Our accommodation unit conists of two buildings that offers you comfortable and spacious rooms that can easily accommodate 2 to 3 persons.
All of our rooms are equipped with refrigerator, television, big wardrobes, ceiling fans, free WiFi internet, their own private bathroom and big independent verandas with view to the mountain or to the sea. If you are a big family or a group of people there are also two apartments available for rent (one with 4 beds and one with 5 beds).
In the ground floor of building you will find the dining area where we serve breakfast and dinner. Breakfast is also served in your room upon request.
We give special attention to cleaning, service and we always try to offer you the best prices.